A Pocket Guide To The Law - 2017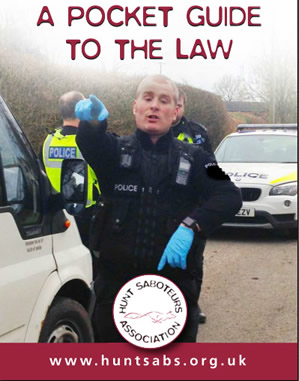 There is way more law than can fit in your pocket, so please bear in mind this is just the basics of some laws particularly relevant to hunt saboteurs. There are plenty of others that could be used for or against you.
Download your pdf copy here (0.5MB)
If you need legal advice in the field please call a friendly solicitor.
Kelly's (Brighton): 0800 387 463
Bindmans (London): 020 7833 4433
If something interesting comes up or for less urgent help please email legal@huntsabs.org.uk