Vermin Patrol 2006 - Part 1
Badgers



A soldier was put behind bars for six months on 3/2/06 for badger baiting. Craig Trevelyan (32) of Caer Bryn Road, Pen y Groes, Carmarthenshire who is a sergeant with the Royal Welch Fusiliers, was found guilty of three charges when he appeared before magistrates at Coleford on 3/2/06. Trevelyan denied the charges of willfully killing a badger, digging for a badger and interfering with a badger sett causing damage to it. Trevelyan was part of a gang of baiters who fled the area. A badger that had been shot through the head as well as an abandoned terrier were later found near a 'dug out' sett. Magistrates also ordered Trevelyan to forfeit any weapon associated with the charges. Trevelyan, who was banned from owning a dog for seven years, was also banned from driving for 12 months and forced to forgo his vehicle. He was sentenced to six months for each charge to run concurrently.

On 13/3/06 two men were arrested in Northumberland following a joint police and RSPCA investigation into badger baiting in the county. Two houses in Cramlington were raided and a number of items connected with badger baiting seized.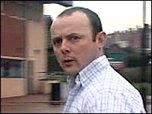 Tony Billington (37) of Eaveswood Close, Bamber Bridge, Preston, was found guilty of snatching badgers from a sett. Stafford magistrates heard on 14/2/06 how RSPCA officers found a trail of blood leading from the sett, and 12 holes where someone had been digging. When the police searched his home they found two spades covered in soil. One had hair on it and there were rags with blood stains on them. On 14/3/06 Billington was given 200 hours community service, banned from keeping a dog for 12 months, banned from driving for 6 months, and ordered to pay £1,000 court costs.

A man has been charged in connection with interfering with a badger sett in Lancashire. A 25-year-old man was arrested on farmland in Darwen on 19/2/06. He was released on bail and is due to appear before magistrates in Blackburn.

On 16/3/06 a 53-year-old man was arrested and bailed for offences under the Protection of Badgers Act. Richmond Police reported that West London Mental Health Trust recently erected a Portakabin near a badger sett at the Cassell Hospital on Ham Common, without planning permission. Police said during the process of clearing the site, workmen destroyed a large proportion of an active and well-known badger sett, while female badgers were giving birth underground. It was likely that cubs had been buried alive or crushed to death, due to their tunnel collapsing from heavy machinery used in levelling the site.
---
Bloodsports

Michael Connors (21) of Letchworth in Bedfordshire was fined £100 after admitting hare coursing. Connors had pleaded guilty to trespassing in pursuit of game. On 30/12/05 magistrates fined Connors £100 and ordered him to pay £55 costs. However, they deemed the fine had been paid as a result of the time he had spent waiting in the court house.

On 31/12/05 a former hunt kennels worker was banned from keeping dogs for a year for causing unnecessary suffering to a sick golden retriever, lurcher and labrador. Chicken farmer Richard Talks (51) of Clavering, Essex had 65 dogs at his home last January. An RSPCA inspector found several dead dogs. He had not taken the sick animals to a vet. The retriever had sores and visible ribs, the lurcher had arthritis and the labrador had leg lesions. Their conditions all improved when treated, Harlow magistrates were told. Talks got a three-year conditional discharge after saying he had worked for several hunts and took in dogs to re-home them.

On 11/1/06 a former Dalmeny Estate gamekeeper who indecently assaulted three children over a decade was jailed and placed on the sex offenders' register indefinitely. Donald Peter Bennie Smith (57) who worked at the South Queensferry estate in the 1970s, indecently touched the teenagers between 1978 and 1989. He enticed one boy to his gamekeeper's house on the Dalmeny Estate when he was aged 13 to 15 by asking him to walk his dog, work in the garden and help with pheasant shooting. Smith moved to Beechwood Road, Blackburn in West Lothian where he abused two more children. He pleaded guilty to three charges of i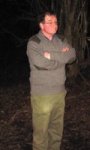 ndecent behaviour and was jailed for four years and nine months.

Martin Eccleston (53) of Coolham Road, Thakeham, West Sussex, has been cleared of assaulting a group of female anti-hunt protesters. Eccleston who is a Countryside Alliance member clashed with them at a meeting of the Crawley and Horsham FH. He was convicted of causing criminal damage to the women's Land Rover, but cleared of charges of common assault and inflicting actual bodily harm. On 12/1/06 a jury at Lewes Crown Court failed to reach verdicts on two other actual bodily harm charges. Eccleston was given a 12-month conditional discharge. He was also ordered to pay £60 compensation after being found guilty of smashing the rear windscreen of the protesters' vehicle.

Two men who admitted being involved in hare coursing were fined at Elgin Sheriff Court on 13/1/06. Alec Reid (17) of 10 Daldalcroy Road, Croy, near Nairn and Stephen Stewart (23) of 17 Longman Caravan Site, Inverness pleaded guilty to deliberately hunting hares with dogs in a field at Alves, near Forres. Reid and Stewart were each fined £250 when they admitted contravening the 2002 Protection of Wild Mammals Act.

Christopher Marles (44) of New Buildings, Farringdon pleaded not guilty to a charg of causing actual bodily harm to a hunt monitors. Marles had his bail renewed by the judge at Exeter Crown Court on 21/4/06, he also adjourned the case for a trial to be held at a date to be fixed. The alleged attack happened during a meet of the Devon and Somerset Staghounds.

Tony Wright who is the huntsman for the Exmoor Foxhounds is accused of flouting the hunting ban will appear before magistrates on 3/3/06. Wright (51) from the Exmoor Kennels, Simonsbath, pleaded not guilty at Barnstaple magistrates on 19/1/06.



On 19/1/06 a kennelman convicted of cruelty to two hunting dogs has been sentenced to 180 hours community service. Philip Simmonds (51) who runs The Kennels in Cambridge Road, Barton, was also ordered to pay £750 of £26,569 RSPCA costs in bringing the case. Simmonds was found guilty of illegally stitching up a wound in a beagle's leg and causing it unnecessary suffering by failing to give pain relief and veterinary care. He was also convicted of failing to have another dog treated for chronic ear problems. He denied the allegations. Simmonds was cleared of a sixth charge involving a third dog which it was claimed he caused to suffer unnecessarily during a delay in putting the animal down. Magistrates decided it was not necessary to ban Simmonds from keeping animals.

Otis Ferry (23) of Keeper's Cottage, Eaton Mascott, Shrewsbury who is the master of the South Shropshire Hunt, will be tried for drink driving charges by magistrates in Cirencester on 20/6/06. Ferry is alleged to have been driving while over the limit in Cirencester. At a plea hearing at Cirencester magistrates on 21/1/06 it was said that Ferry had 55 micrograms of alcohol in 100 millilitres of breath when he was tested by police. The legal limit is 35mg. Ferry entered a not guilty plea to the charge of driving with excess alcohol.

Two illegal hare coursers who led the police on a cross-county chase have had their dogs and vehicle confiscated. Four men were charged with poaching after police were called to reports of hare coursing. The men fled the scene were tracked by helicopter. Three of the men appeared at Ely magistrates on 26/1/06. Patrick Connors (46) of Carshalton Road, Banstead, Surrey, and his cousin Patrick Joseph Connors (25) also of Carshalton Road, admitted day poaching and failing to stop for police. Patrick Connors was fined £450 for hare coursing and £150 for failing to stop for a police car. He was disqualified from driving for three months. Patrick Joseph Connors was fined £450 for hare coursing and disqualified from driving for three months. The magistrates also ordered the dogs and his car to be retained by police. Michael Connors (28) of Carshalton Road, Banstead, Surrey, failed to appear at court due to ill health and he is charged with poaching and escape from lawful custody. His case was adjourned until 31/1/06. And Patrick Delaney (21) of Bishopsford Road, Morden, Surrey, who is charged with poaching and escape from lawful custody, also had his case adjourned to 31/1/06.

MIAMI (AP) - On 27/1/06 authorities arrested five men for setting up fights between dogs and wild boars at an Indian reservation in South Florida. The men, including the founder of a boar-catching dog association, were charged with animal cruelty. Twenty-one dogs and at least 14 wild boars were involved. Hog-dog fights typically match a pit bull terrier or bulldog against a wild boar in a pen for 60-second bouts. 'It's a little known blood sport that's been around for 25 years,' said John Goodwin of The Humane Society. Among those arrested was Art Parker, of Fort Lawn, S.C., of the International Catchdog Association, which has a Web registry of boar-catching dogs.

A hunt saboteur suffered a broken wrist during a skirmish between protesters and the Essex Foxhounds Hunt a jury heard on 2/2/06. James Purser (34) of Tanysdell, Harlow, one of the hunt's terriermen, denied causing actual bodily harm to a sab and was cleared of the charge on after maintaining that he was only acting in self-defence. At Chelmsford Crown Court the jury took just over four hours to acquit Purser.

A huntsman who was accused of damaging a hunt saboteur's Land Rover with a whip has been found not guilty. Paul Larby (47) of Ashbourne Road, Sudbury denied causing criminal damage to a vehicle owned by the hunt saboteur. The sab claimed that Larby had caused £632 damage during a meet of the Meynell and South Staffordshire Hunt. Magistrates recorded a verdict of not guilty at Southern Derbyshire magistrates on 14/2/06.

A former Deeside gamekeeper who took a shotgun on to a neighbouring estate and aimed it a hen harrier has been fined £500. On 18/2/06 Stonehaven Sheriff Court was told that Colin Marshall (22) had "contemplated" killing the protected bird, but made no attempt to do so. Marshall was filmed by members of the RSPB training his shotgun, but not firing, on the Crannach Estate near Ballater. Marshall admitted two charges - entering the Crannach Estate with a firearm and possessing a shotgun capable of being used to kill, injure or take a wild bird. Not guilty pleas to a further two charges, of attempting to kill, injure or take a hen harrier and of intentionally disturbing its young, were also accepted. At the time of the incident Marshall was a gamekeeper on the Dinnet Estate, which shares a border with the Crannach. Marshall's shotgun was also forfeited.

On 8/3/06 Malta's clay pigeon champion William Chetcuti was fined Lm50 by the court after he pleaded guilty to being in possession of an electronic bird caller, the possession and use of which is illegal. Chetcuti was found in possession of the electronic bird caller in a hide while hunting. He pleaded guilty to the charges and, apart from the fine, also had the bird caller confiscated. In 2005 the police in Malta prosecuted 96 hunters for hunting illegally on land, 20 for infringing hunting regulations at sea, 40 for breaching trapping regulations and 144 were prosecuted for violating the arms and weapons ordinances. In 2004, a total of 563 hunters were prosecuted for infringing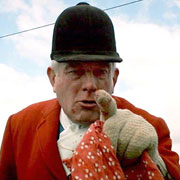 hunting regulations, 256 more than last year.

Douglas Hill (63) of Church Road, West Hanningfield, near Chelmsford, Essex is the joint master of the Essex Farmers and Union Foxhounds, was involved in a clash with members of the North East London Sabs, at Maldon, Essex, a month after the ban on hunting with dogs was introduced. On 10/4/06 at Witham magistrates Hill was warned he could go to prison after being convicted of assaulting a policeman and two sabs. Hill was also convicted of damaging property and harassment at a hunt meeting in 2005. Hill who denied all five offences, was released on bail pending reports. Hill had denied spitting blood in a police officer's face before wiping his bloody hand on the officer's fluorescent police jacket. He also denied striking a hunt sab with a whip and another sab with his hand. On 15/5/06 Hill was ordered to undertake 220 hours of community work, pay a £250 fine and £1,600 in court costs and £1,050 compensation.
Hunt supporter Glazier Simon Evans was fined on 28/3/06 for his part in a violent protest outside a Labour Party dinner. Evans (40) of Gladstone Road, Aberaman, near Aberdare was one of 250 protesting against the hunting ban outside Cardiff's Holland House Hotel. Evans was one of three men arrested at the protest in which two officers were knocked to the ground and injured. The Countryside Alliance protest in November 2004 escalated into violence as politicians' cars were egged and the crowd clashed with riot police on horseback. Cardiff Crown Court heard Evans was taken to hospital after the protest, though police deny causing his injuries. Evans who has previous convictions for assault, admitted using threatening words and behaviour and was fined £500 with £500 costs.

Cattistock Hunt member Richard Alan Fry (55) of Pondsmead Farm, Corscombe Road Halstock appeared at Blandford magistrates on 30/3/06 and denied assaulting Melanie Rich by pulling her hair during an altercation. Fry was fined £1,100 and ordered to pay costs of £946 as well as compensation of £500 to Rich. Magistrates were told that Rich was employed as a groom when she was told to collect her belongings and not return to the property. But when she did go back to the tack room to collect remaining items, she was challenged by Fry and twice refused to leave. Rich was then pulled by her hair, with Fry grabbing her lapels and slamming her against the door. It was then alleged he propelled her out of the door backwards while screaming into her face.

Robert Chiplin (22) of West Bagborough, who has long-standing involvement with hunting, was fined £80 for criminal damage at the LACS sanctuary near Dulverton on Exmoor. He was also charged with failing to provide a blood specimen following an unrelated allegation of drink driving.
---
Eggs/Birds

Ian McPail Bell (49) of Hawthorn Road, Durham, was spotted by RSPCA officials trying to sell five cages, each containing one bird at Appleby Horse Fair. Eden magistrates heard on 9/1/06 how Bell offered to sell an undercover RSPCA inspector a goldfinch for £150 and a linnet mule finch for £30. Bell admitted selling a bird in a public place and was fined £50 and ordered to pay £132.54 costs.



Gregory Peter Wheal (42) of the Bungalow Estate, Lady Lane, Longford, Coventry has been branded the country's worst offender for stealing wild birds' eggs. Police discovered 75 eggs in his latest haul when they searched his home. After hearing of his seven previous convictions, magistrates warned Wheal that he faced a jail sentence. Wheal admitted possession of 75 wild birds' eggs along with keeping equipment capable of being used to collect them. His past fines total nearly £5,000 and cover seven offences. His convictions included one in 1996 when he was fined £1,000 after being found on the Isle of Mull with egg-blowing equipment which the RSPB believed was intended for use with golden eagle eggs. In 1994 he was fined £2,500 after being found in possession of eight whimbrel eggs on the Shetlands, and in 1990 he was found guilty of disturbing the nets of roseate terns and fined £300. On 12/1/06 Wheal was jailed for four months.
Wheals previous convictions - He was first convicted in November 1987 after being caught taking common and little tern eggs from a nature reserve in Norfolk. He was convicted on two counts of taking the eggs of wild birds, disturbing a wild bird while at a nest with eggs, and possessing 123 wild birds eggs, which were seized from his home address. He was fined £400 plus £30 costs. In January 1990, he was found guilty of disturbing a roseate tern while at a nest with eggs. He was one of three men convicted in connection with the incident and was fined £300. In November 1992, he was found guilty of possession of wild birds eggs and fined £30 plus £40 costs. He was fined a further £2,500 when he pleaded guilty at Lerwick Sheriff Court in Shetland to possession of eight whimbrel eggs in May 1994. Wheal appeared before Coventry magistrates in February 1995 and pleaded guilty to the possession of 20 wild birds eggs and possession of items for committing offences. He was fined £350 and £150 costs. In February 1997, he pleaded guilty at Oban Sheriff Court to possessing items capable of being used for egg collecting. In May of the same year, he was convicted of taking and possessing four wild birds' eggs. He was fined £200 plus £125 costs.

A bird shop owner that runs a shop in Enfield has admitted illegally possessing nine goldfinches and having illegal wild bird traps set up in his garden. Kamran Motahammanadani, owner of the Crews Hill Bird Centre, Theobalds Park Road, Crews Hill, Enfield, appeared before Enfield magistrates on 10/1/06. At Motahammanadani's home in Plough Hill, Cuffley, Potters Bar RSPCA inspectors found four more goldfinches in cages and nine traps set to catch the wild birds in his garden. He was fined £7,000 and ordered to pay £6,000 costs. The goldfinches have been released back into the wild.

WHITE PLAINS, N.Y. -- A well-known falconer who once managed a program that used hawks to control the pigeon population in a Manhattan park has been sentenced to four months in prison on 27/1/06 for illegally importing wild birds from Africa. Thomas Cullen (54) of Goshen, N.Y., was convicted smuggling two black sparrowhawks into the United States. Cullen was also fined $1,000 and ordered to have three years of supervised release. The anti-pigeon program Cullen ran in Bryant Park was suspended in 2003 after one of the hawks swooped down and gouged a Chihuahua. Cullen has a history of charges related to birding, including a 1984 arrest in Australia while trying to snatch eggs from a cockatoo's nest, according to a 2005 article in The New York Times. He was also accused of mistreating two bald eagles -- including one named Betsy that had been part of the city's effort to bring back the birds - leading to their deaths, the Times said. Cullen denied any role in the deaths of the eagles.

John Rawlings (65) of Luxulyan, near St Austell kept birds in squalid, cramped and filthy pens, including cockerels left in the dark inside old chest freezers. Some were kept inside pens so tiny they could not stand upright, while others were forced to live in cages which had up to eight inches of congealed droppings on the floor. Rawlings pleaded guilty at Liskeard magistrates on 1/2/06 to 15 charges of unnecessary cruelty to animals and a single charge of breaching farm animal regulations. Rawlings is currently serving a ten-year ban on keeping cattle. The case was adjourned for sentencing to 2/3/06.

The Spanish son-in-law of Michael O'Reilly, head of one of Ireland's wealthiest business dynasties, has been fined €800 by a Dublin court after dozens of trapped Irish songbirds were found in cages at his estate near Dublin's Phoenix Park. Juan Zapata was in district court on 10/2/06 following a dawn raid by wildlife rangers at Ashtown Lodge, his 10-acre estate. During the swoop, gardai and officials found found dozens of wild birds, including canaries, goldfinches, bullfinches, greenfinches and chaffinches, trapped in cages, enmeshed in nets and housed in an aviary and conservatory. Rangers freed the disorientated birds, some of whom were beating themselves against the bars of wire cages. Other birds had been separated from their young and were unable to feed them. They had string harnesses fitted around their wings, and others were tied or glued to cages. After the raid, wildlife officials secured an order to release the birds. They were brought to the open countryside and released. Many were severely disorientated, flying into bushes and other obstructions before they flew away. A district judge fined Zapata €800, which is to be given to the Dublin Society for the Protection of Cruelty to Animals, having heard that 12 wooden cages and other items had been seized. In 2005 Richard O'Brien, a pet shop owner from Portlaoise, was fined €1,000 for possessing native wild finches and for other breaches of the Wildlife Act.

On 30/3/06 four men went on trial at Mansfield magistrates accused of disturbing endangered Peregrine Falcons which were nesting at two sites. Martin Groves (45) of Leas Road, Mansfield Woodhouse; Lee Butler (27) of Hazel Crescent, Shirebrook; John Cooper (58) of Langham Place, Mansfield, and Steve Lewis (41) of Salmon Lane, Annesley Woodhouse, all deny a number of charges relating to disturbing the birds. The trial of the four men, who all own and fly captive birds of prey has been adjourned until 3/7/06.

At Norwich magistrates on 31/3/06. Police constable Christopher Ashton (26) from Norwich, pleaded guilty to intentionally damaging two wild birds' nests. Ashton was spotted leaning out of an upstairs windows attempting to dislodge the nests with a pole. He was later seen putting a bucket containing injured birds into a hedgerow in an attempt to return them to the wild. Magistrates gave Ashton a six-month conditional discharge and ordered him to pay £100 costs after hearing his actions were the result of a mistake.

A Nuneaton woman, who tried to care for a sick bird of prey rather than take it to the vets, has been fined £150. Samantha Jo Ranshaw (21) of Queen Elizabeth Road in Camp Hill, pleaded guilty to causing unnecessary suffering to a juvenile sparrowhawk by failing to get veterinary attention, and also to keeping the bird in a cage which was too small. At Nuneaton magistrates on 5/4/06 Ranshaw was given a conditional discharge for 12 months and fined £150.

On 5/4/06 Martin Groves (45) of Leas Road, Mansfield Woodhouse, Lee Butler (27) of Hazel Crescent, Shirebrook, John Cooper (58) of Langham Place, Mansfield and Steve Lewis (41) of Salmon Lane, Annesley Woodhouse, appeared at Mansfield magistrates. They all deny disturbing peregrine falcons by filming them at two nesting sites and their trial was adjourned until 3/7/06.
---
Equine

A probe into 56 complaints against one horse dealer was settled at Lincoln County Court on 13/2/06. David John Thomas of Misterton Carr Stables, Doncaster, will be held in contempt of court and face possible imprisonment if he commits further breaches of consumer protection laws he was also ordered to pay £89.37 in legal costs. Thomas traded as Horse Imports, Horsebids, Melwood Stables, Happy Hackers, Online-24-Seven and Misterton Carr Stables, many of the horses sold were lame, unsafe to be ridden and at least six horses had to be put down.

A farmer who kept 10 ponies in "disgraceful" conditions has been banned from keeping animals for life. Barry Marsh (63) of Spout Fold Farm in Rosemary Lane, Over Hulton, Bolton kept the ponies in outbuildings and stables without adequate light, food or bedding. On 15/2/06 magistrates in Bolton heard that the hooves of six of the ponies were so overgrown that they had curled upwards. Marsh, who owns the farm, pleaded guilty to seven charges of causing unnecessary suffering to the 10 Welsh ponies. One count related to the conditions they were kept in and the other six to causing unnecessary suffering because of the condition of their hooves. Marsh was ordered to complete a 100-hour community order, banned from keeping animals for life and told to contribute £3,000 towards costs. The RSPCA said all the ponies had been re-homed at sanctuaries.

A Lampeter man has escaped a ban on keeping animals after he admitted leaving a horse without food in a field full of poisonous ragwort. John Gareth James (53) of 3 Maes y Felin, pleaded guilty to animal cruelty after a horse he owned died of severe liver damage leading to serious respiratory problems caused by poisoning. Aberystwyth magistrates heard on 22/2/06 that James had not tended to the horse for years leaving it without food.

On 3/3/06 Lee Howard (39) of Douglas Street in Middlesbrough admitted causing unnecessary suffering to dozens of animals at a stables in County Durham. Howard was charged after the RSPCA discovered animal remains at Bank Top Stables, Trimdon. Magistrates at Bishop Auckland heard that 13 horses and ponies, 11 hens, four dogs, and a rabbit had died of dehydration and starvation. Pre-sentencing reports were ordered and sentencing adjourned until 29/3/06. He had also admitted three charges of unnecessarily abandoning three dogs, which were discovered alive alongside the carcasses. Magistrates also heard that in January Howard was given a six-month prison sentence, suspended for 18 months, and ordered to pay compensation and costs after he admitted fraud in an unrelated case.

Roy Briggs-Price (60) of Millgate, Newark, admitted failing to provide veterinary attention to a horse. He was fined £750 and ordered to pay £1,486 costs at Newark magistrates on 28/4/06, who decided he could have the mare back as he was an experienced horseman.
---
Assorted

In January 2006 Adam Richards (18) of Heamoor, Cornwall, was jailed for six months for stabbing and kicking to death a pregnant hedgehog.

Student Sam Brown (21) was arrested for calling a horse "gay". Brown was celebrating the end of his exams in Oxford when he asked a mounted policeman: "Excuse me, do you realise your horse is gay?". The policeman, and allegedly the horse, took offence and two squad cars were requested. Brown was arrested for making remarks "likely to cause harassment, alarm or distress". He spent a night in the cells and, after refusing to pay an £80 fine, the case went to court. However, at Oxford magistrates on 12/1/06 the Crown Prosecution Service decided to discontinue the case due to lack of evidence. Police stood by their decision to take Brown to court and denied allegations of heavy handedness in their treatment of the student, who was drunk at the time. The horse was unavailable for comment.

On 17/1/06 Trevor Wellington (46) of Pennytinney, Cornwall, was found guilty of causing unnecessary suffering to an animal. Wellington shot dead his neighbour's dog after it went on the farmer's land. Sentencing was adjourned until 8/2/06 by Liskeard magistrates.

On 26/2/06 a 'pest' controller was found guilty at Northampton Crown Court of the murder of a traveller whose body has never been found. Christopher Nudds (27) of Stocking Pelham, Herts told a cellmate he shot Fred Moss in the head before burning his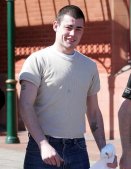 remains, the court heard. Nudds was sentenced to a minimum of 30 years.

Damien French (20) of The Fairways Hotel, Ellesmere Road, Colwyn Bay took a rabbit from a compound at Welsh Mountain Zoo and threw it into an alligator pool where it was killed. French was found guilty of cruelty to the rabbit at Llandudno magistrates on 9/3/06. French had previously admitted smashing two shop windows in Colwyn Bay in the early hours of the day after the rabbit killing. On 5/4/06 French was given a six-month suspended prison sentence. The sentence also covered two offences of criminal damage, which French admitted. He was also given a 12-month supervision order, which included treatment for alcohol abuse, and disqualified from keeping animals for 10 years.

A Lincolnshire firm has been ordered to pay £60,000 for causing pollution which killed about 100,000 fish and other aquatic life died when a pesticide was washed into the River Slea. Marque Technology in Sleaford, now Dormcrown Southern Ltd, and director Gareth Toogood of Godmanchester, had denied being responsible. He was ordered to pay £20,000 to help restock the river and £40,000 in costs at Derby Crown Court on 10/3/06. Contractors Gordon Bristow of Helpringham, Lincolnshire, and Michael Raynor of Ruskington, Lincolnshire were also each ordered to pay £6,500 towards restocking and £11,000 in costs.

On 27/3/06 at Peterhead Sheriff Court, two fishermen Joseph Yule and Robert Bruce admitted an animal cruelty charge after seabirds were left to drown in salmon nets were fined £400 each.

As a warning to a Leamington man who was 'grassing' on them, Mark Bale and Robert Wesley decided to carry out savage attacks on his wife's horses. But the animals they repeatedly slashed and stabbed, killing one of them, did not belong to informer Gerald Lewis's wife – but to a magistrate who used the same stables. Mark Bale (30) and Robert Wesley (22) both of Rankin Close, Rugby, until they were jailed in November for conspiracy to steal from cash machines, pleaded guilty at Warwick Crown Court on 14/3/06 to destroying property and causing damage. They and the intended recipient of their horrific warning, Gerald Lewis (40) of Warwick Street, Leamington, were cleared of a charge of perverting the course of justice. The Judge jailed them for four months consecutive to the five years and three months Bale is already serving and the four years and nine months Wesley is serving.

On 27/3/06 at Peterhead Sheriff Court, two fishermen Joseph Yule and Robert Bruce both from the North East admitted an animal cruelty charge after seabirds were left to drown in salmon nets were fined £400 each.

A university student was cautioned on 3/4/06 after sending an e-mail containing a picture of dead cat to an animal rights group SPEAK who are behind protests in Oxford. In it, the unnamed 20-year-old had threatened to kill a cat for every new posting on the website. The student was arrested on suspicion of malicious communication. The message also claimed the man had then put the pictured animal in a cage used for "torturing hamsters" and thrown it around and he threatened to post dead cats to the activist group.

The driver of a Circus Vegas truck which was involved in a road accident in which two women were killed on the outskirts of Galway city on 6/4/06 appeared before a special sitting of the local district court on 6/4/06. Francesco Daria, a Venezuelan, was charged with dangerous driving and causing the death of the two women from Cloone, Claregalway. He was remanded in custody to Castlerea Prison to appear before the district court in Galway again.

A taxidermist who illegally traded in endangered species was spared jail after being caught selling a tiger's head on eBay. Mark Lowes (36) of Main Road, Beesby, near Alford sold the item for £412 and also cashed in on elephant tusks, a leopard skin and a tiger skin. Other items he offered for sale on the worldwide web included otters' heads, buzzards, owls, sparrow hawks and a falcon - all of them stuffed. On 10/4/06 Lowes laughed as he walked from Lincoln Crown Court with a two-year conditional discharge. Lowes admitted three offences of selling prohibited specimens in breach of the 1997 Control of Trade in Endangered Species Regulations. He asked for 15 similar offences to be considered, including the tiger's head, a tiger skin, a leopard skin and some carved elephant tusks. Lowes also sold two sparrow hawks, two otters' heads, an otter's mask, stuffed buzzards, a stuffed peregrine falcon and four more stuffed owls.
---
Farm Animals (Guardians Of The Land - My Arse!!!)




A farming couple who allowed their sheep dip to contaminate a local stream, killing hundreds of rare crayfish, were fined £3,000. John Sanders (58) and his wife Marion (55) both of Turnbank Farm, Newby, Penrith were found guilty at Penrith magistrates on 27/7/05 of allowing chemicals to flow into a tributary of the River Lyvennet. The district judge ordered each defendant to pay an individual fine of £1,500 and also to pay court costs of £35,000, which is expected to be covered by insurance.

Farmer William Glaister (55) of Cardewlees Farm, Cardewlees, near Carlisle, admitted eight charges of causing unnecessary suffering and failing to dispose of 28 cows and 54 sheep without delay, at Carlisle magistrates on 20/1/06. He was fined £10,000 with £1,684 costs and banned from keeping animals for 10 years.

A farmer and his wife admitted causing unnecessary suffering to cattle at Cirencester magistrates court on 25/1/06 and were fined a total of £25,550. John Beavis (60) and his wife Inger (60) of Hill Farm, Oxenton, Glos, pleaded guilty to eight and seven charges, respectively, to cruelty to cattle. They both also admitted failing to replace cattle ear-tags, while John Beavis confessed to failing to present cattle for tuberculosis testing. The couple were banned from keeping livestock for 10 years and were ordered to pay a contribution of £30,000 towards the prosecution costs. Both have previous been convicted of animal welfare convictions.

A battery egg producer was fined for causing unnecessary suffering to more than 1,000 hens. RSPCA inspectors found the hens living in the droppings pit at a WJ Watkins and Son Ltd farm in Upminster, Essex. On 9/2/06 Southend magistrates heard how the birds were forced to eat maggots, egg shells and dead birds to survive. WJ Watkins admitted permitting unnecessary suffering to birds and was fined £14,500 and ordered to pay £75,000 in costs. WJ Watkins and Son also admitted failing to maintain cages and failing to inspect hens daily. Farm manager Andrew Day (32) pleaded guilty to causing unnecessary pain to hens, failing to ensure the welfare of animals, failing to maintain cages to prevent escape and failing to inspect hens daily. National poultry manager Dean Andrew Sykes (39) admitted permitting unnecessary pain to hens. The case against Day and Sykes was adjourned until 21/3/06.

A farmer who fleeced more than £800,000 from taxpayers by trading in non-existent sheep was caught after a tip-off from his estranged wife, Bristol Crown Court heard on 10/2/06. Richard Coate (59) from Broomfield, Somerset who was jailed for three years and nine months, kept records claiming to have traded 425,000 sheep with a Spanish farmer called Senor Questos. He then applied for £865,799.27 in VAT compensation from the Government's agricultural flat-rate scheme. But after the tip-off from Coate's wife, Faye, customs officials visited his farm. They discovered that the sheep had never existed, and that Coate owned just 29 animals. While Coate's records showed that there should have been 2,500 animals on the farm, officials found 62, of which Coate owned only 29.

Two Cheltenham farmers who admitted animal cruelty offences have had their court case adjourned. Francis Gwyther (61) and Derrick Gwyther (63) of Cowley Farm in Greenway Lane, Shurdington, were due to appear before Cheltenham magistrates on 23/2/06. The brothers are accused of letting cows get dangerously thin and sheep go untreated for lameness. Both pleaded guilty to the animal cruelty charges at a previous hearing. Their case will now be heard at Cheltenham magistrates on 23/3/06.

A farmer was fined £1,300 by Oldham magistrates on 27/2/06 for animal cruelty and incorrect livestock records. Harvey Richmond of Moorlands, Ripponden Road, Moorside was found guilty in his absence of 13 charges.

A farmer was jailed for six months for causing unnecessary suffering to his cattle and breaking a ban on keeping livestock. William John Jones, of Cwm Farm, Blaenycoed, appeared at Carmarthen magistrates on 3/3/06 for sentencing after being convicted in his absence. Jones had been convicted in May 2002 of similar offences and had been banned from having livestock.

On 3/3/06 a farming couple who caused unnecessary suffering to sheep on their farm were banned from keeping sheep, cattle and pigs for life. They have 14 days to remove all of the sheep, cattle and pigs from their premises. Thomas Steven John Breese (64) and Elizabeth Breese (63) both of Cwmderw, Pantydwr, Rhayader who were convicted of causing unnecessary suffering in their absence, were each also given a 200 hour community punishment order and ordered to pay £1,265 costs apiece. But the couple lodged an immediate appeal against their sentence and their conviction. Both have previously been subject to banning orders. Mr Breese was banned from keeping bovine and sheep for five years in December 2001, while Mrs Breese was banned from having custody of bovine for five years in December 2004.

Lee Howard (39) of Douglas Street, Middlesbrough was jailed for six months and banned from keeping animals for the rest of his life. At Newton Aycliffe magistrates on 28/3/06 Lee Howard was sentenced to 26 weeks in custody for four charges of animal cruelty and neglect relating to the deaths of 29 animals, whose rotting bodies were discovered at Bank Top Stables, at Trimdon, County Durham. Howard admitted causing unnecessary suffering to 13 horses, four dogs, 11 hens and a rabbit by unreasonably confining them in an environment that was detrimental to their welfare at an earlier hearing. He also pleaded guilty to abandoning three dogs in circumstances likely to cause them unnecessary suffering, all of which have since been rehomed by the RSPCA. He was also facing prosecution for taking £6,000 from his then employer. He later received an 18-month suspended sentence for false accounting.

A Man banned for life from keeping animals was caught with more than 40 animals when his van broke down. Julian Jones (42) had ferried the 31 calves, six bantam hens, six collie pups, and an American kestrel, from Wales to Scotland. Jones had been banned for life from keeping animals at Ceridigion magistrates in 1999, after dead and dying livestock was discovered on a Welsh farm where he lived. Jones, who appeared from custody at Aberdeen Sheriff Court on 11/4/06 admitted having custody of the calves, hens, pups, and kestrel in the course of the journey, despite having been banned for life from having custody or control over animals. His not-guilty pleas to allegations that he failed to ensure he had the necessary documentation for transporting the beasts, and to carrying calves in a trailer which had sharp, protruding edges likely to cause the animals injury or unnecessary suffering, were accepted by the Crown. In February 2005 Jones was jailed for six months at Elgin Sheriff Court for carrying out an illegal slaughtering operation to supply sheep smokies. At that time Jones was carrying out a community service order imposed by an English court for his involvement in the smokies trade. Sheriff McLernan deferred sentence for two years, until 11/4/08.

A farmer convicted of cruelty to the animals in his care has been jailed for six months and banned from keeping animals for 15 years. William Jones (67) of Hafod y Bryn Farm near Wrexham, had been banned from keeping animals and jailed twice before, Flintshire magistrates heard on 24/4/06. Jones had denied cruelty and causing unnecessary suffering by failing to provide proper feed and

accommodation.

One of seven donkeys seized by police in Telford after reports of animal cruelty collapsed in pain when it underwent treatment Telford magistrates heard on 264/06. Michael James Whittingham (59) of Cliffe Crescent, Ellerdine, appeared court charged with causing unnecessary suffering to seven donkeys kept at Sunnyside Farm, Ellerdine Heath. Whittingham denies all seven charges. The trial continues.
---
Domestic

Vicky Simpson (27) from Rhyl was banned from keeping dogs and cats for a year after admitting two charges of causing unnecessary suffering to her dogs. Simpson was prosecuted by the RSPCA after her three-legged boxer was found wandering the streets with severe mange. Her Staffordshire bull terrier was also suffering from the same condition. At Prestatyn magistrates on 22/12/05 Simpson was also given a community supervision order and told to pay £150 in costs.

A mother and son June and Dean Howell of Coulthwaite Way, Rugeley, Staffordshire were both found guilty on 10/1/06 of causing unnecessary suffering to their pet cat. Stafford magistrates banned both defendants from keeping any animal for life. Dean Howell was ordered to pay costs of £400 and June Howell ordered to pay costs of £200. Both were given a 12-month conditional discharge. Sadly when the cat was taken to the vets he was put to sleep on veterinary advice to prevent further suffering.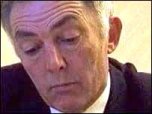 A man blamed for taking foot-and-mouth disease to Ireland has been banned from keeping dogs for 10 years and fined nearly £35,000 for cruelty. John Walsh (55) of Brampton, Cumbria, left nine puppies in sweltering heat on Weymouth quay, Dorset, to get a ferry to Jersey as a foot passenger. Walsh was ordered to pay the RSPCA's legal costs, witness costs and animal boarding costs totalling £34,732. He was also ordered to complete a 100 hour community punishment order. Blandford Magistrates heard on 11/1/06 that Walsh had three previous convictions relating to animals. Walsh had denied causing unnecessary suffering to the puppies by confining them in a car during hot weather, abandoning them in a way likely to cause unnecessary suffering and transporting them in a way likely to cause unnecessary suffering.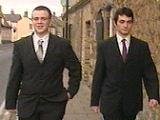 Cambridge University students David Jordan (19) of Columbine Road, Ely, and James Cole (19) of Philpott Drive, Marchwood, Southampton, both admitted abandoning a hamster in circumstances likely to cause the animal unnecessary suffering (they sent a hamster through the post). On 18/1/06 Jordan was fined £750 and ordered to pay £100 towards costs. He was also banned from keeping animals for the next 10 years. Cole was fined £500 and ordered to pay prosecution costs of £100. He was also banned from keeping animals for the next 10 years. They are both second year students at Churchill College.

Paul Sanders (39) of Woodhouse Road, Finchley was seen battering a puppy and hanging it up by its collar was jailed on 19/1/06 for three months. He pleaded guilty to animal cruelty shortly before appearing at Redbridge magistrates, where he received a three-month prison sentence and was banned from keeping animals for five years.

On31/1/06 James Gregory of Buckley Road, Gorton, Manchester was banned from keeping animals for life after stabbing to death an American bulldog in front of his children. Gregory admitted causing unnecessary suffering to an animal at Manchester magistrates. He was also sentenced to 240 hours community service with £200 costs and ordered to pay £300 compensation to the dog's owners.

Jermaine Clark (25) of St Paul's Cray, Orpington, Kent man was banned for life from keeping animals after he admitted stabbing his dog to death during a family row in which he also stabbed his brother. He was banned for life from keeping animals and ordered to pay £650 costs. when he apperaed in court at the end of January 2006.



A Shropshire couple have been banned from keeping a dog for two years after they let their elderly dog, which was suffering from severe dental decay and a six-inch tumour, become emaciated. At Oswestry magistrates on 2/2/06 Mark Lionel Edge (35) and Nicola Jayne Edge (32) of Berwyn View, Ellesmere were found guilty of causing unnecessary suffering to the dog by failing to provide proper and necessary veterinary care. They were also each ordered to pay £1,000 towards court costs. They had both denied the charge.

Two women kept a menagerie of hundreds of animals in "chaotic" conditions at a Norfolk farm, Cromer magistrates heard on 16/2/06. RSPCA inspectors found 352 animals squeezed into kennels. Beryl Barker (72) and Elizabeth King (53) of Water Tower Farm at Trimingham, near Cromer both admitted six charges of causing unnecessary suffering to a total of 21 animals. Magistrates deferred the sentencing of King, pending the outcome of a related matter on 24/3/06. The court heard that King had two previous convictions for cruelty to animals. On 29/6/92 she was fined £180 and banned from keeping animals for three years at Norwich magistrates. On 18/5/93 she was given a suspended three-month prison term by magistrates at Swaffham for three further counts of cruelty to animals.




John Robert Keenan (17) from Dale End Road, Harraby, Carlisle who admitted animal cruelty after his lurcher dog savaged a pet cat to death was named and shamed on 17/2/06 by Carlisle magistrates. Keenan admitted not controlling his lurcher at the time it killed the pet cat in a garden. Keenan denies intentionally setting the dog on the cat, but has pleaded guilty to a charge of failing to exercise reasonable care and supervision of the dog, causing unnecessary suffering to the cat. Keenan and George Paterson (23) of Harris Crescent, Harraby Carlisle were convicted of animal cruelty at Carlisle magistrates on 2/3/06. On 31/3/06 Paterson (left) was sentenced to 150 hours of unpaid work in the community and Keenan (right) was ordered to carry out 200 hours and ordered to pay £250 court costs.

A Birmingham man who beat his dog so hard it lost the sight in one eye has been given a suspended jail sentence. John Hall (19) from Hunton Road in Erdington, admitted causing unnecessary suffering to his Rottweiler. At Birmingham magistrates on 2/3/06 Hall was given a four-month suspended prison sentence and banned from keeping animals for 10 years. He was also fined £1,008, ordered to do 80 hours community service and attend an anger management course.

A man who viciously beat his girlfriend's four-month-old kitten to death at her flat in Birmingham has avoided a prison sentence. At Birmingham magistrates on 3/3/06 Mark Murphy (27) of Teviot Tower, Newtown, was given a four-month sentence suspended for two years, ordered to pay £515 costs, and banned from keeping any animal for ten years after admitting animal cruelty.

Three people from Telford pleaded guilty to causing unnecessary suffering to two dogs, one of which died. Wayne Jackson (24) his partner Joanne Phillips (32) and his brother Darren Jackson (22) all of Web Crescent, Telford could face jail, Telford magistrates said on the 13/3/06.

Brendan Sweeney (26) from Crickamore, Dungloe Co. Donegal was fined €400 on 14/3/06 for cruelly torturing a three-month old kitten. Dungloe District Court heard that a sister of Sweeney told a garda that her brother has "lost his head, grabbed the kitten and threw it to the ground a number of times with force. He then threw the kitten into a lake.

Thomas Kennedy (23) of Sapphire Road, Bellshill, Lanarkshire who stamped a 15-week-old pup to death was jailed for four months by Airdrie Sheriff Court on 21/3/06. Kennedy was also convicted of assaulting his mother by pushing her, causing her to strike her head on a door. Kennedy was jailed for four months for killing the pup and given one month for assault on his mother. The sentences will run concurrently.

A Birmingham couple cruelly allowed their dogs to become massively flea-ridden and seriously underweight by not feeding them properly, city magistrates were told on 22/3/06. Keith Gray (29) and Lisa Gray (32) of Denshaw Road, Kings Heath, each admitted four charges of animal cruelty. Keith Gray was given a three month prison sentence suspended for two years while his wife was made the subject of a two year community rehabilitation order. They were each ordered to pay £400 costs and banned from keeping any dogs for 10 years.

Thomas Dunbar (41) of Steppends Farm, Plains, Airdrie is accused of docking their tails in operations over a four-month period. Dunbar is also charged with practicing as a veterinary surgeon, without being registered as a vet and docking the pups' tails. He appeared at Airdrie Sheriff Court on 23/3/06, where a letter from him was read out pleading guilty to the charges. But his lawyer asked for the pleas to be withdrawn and pleas of not guilty to be tendered. The motion was not opposed and trial was set for July.

A woman who kept hundreds of animals in "chaotic" conditions at a Norfolk farm was running a pet shop without a licence at the same time, Cromer magistrates heard on 25/3/06. Elizabeth King (53) from Water Tower Farm, Trimingham, near Cromer denied a charge of running Cromer Pet Stuff, on Church Street, as a pet shop without a licence. Sentence was adjourned until 28/4/06. They will also sentence King at the same time for the six counts of cruelty, which came out of an RSPCA raid on Water Tower Farm in 2005, when 352 animals were found squeezed into kennels, pens, aviaries and cages. Beryl Barker (72) who lives with King, had also admitted the same six charges at a previous hearing. She was dealt with at the time, and given a three-year conditional discharge and a lifetime ban from keeping animals. An appeal against the lifetime ban will be heard at Norwich Crown Court on 21/4/06.

On 28/3/06 Steven Robinson (19) of Linthwaite admitted putting a firework into a dead Yorkshire Terrier while his friend took pictures of the attack on his mobile phone. Robinson pleaded guilty to committing an act of an unlawful, abusive and disgusting nature and outraging public decency. The 16-year-old, who took photos of the attack on his mobile phone, received a formal reprimand in relation to the incident. At Bradford Crown Court on 28/4/06 Robinson was given 100 hours community service, placed under a supervision order for 12 months and ordered to pay £250 towards costs.

On 28/3/06 Peter Dibden (39) of Braid Crescent, Billingham, Teesside was found guilty of causing unnecessary suffering to a bull mastiff after he attacked the dog with a Samurai-type sword and left it to bleed to death. He claimed the dog had run on to the 18-inch blade. At Teesside magistrates Dibden was fined £900, ordered him to pay £600 costs and banned from keeping dogs for life.

Richard Kilcommons (41) from Littleton, Hants, stabbed his pet labrador to death after chasing it. Kilcommons plunged a 7in kitchen knife 16 times into the animal's back and sides. On 30/3/06 at Andover magistrates he was sentenced to 23 weeks in jail after admitting animal cruelty. He was also banned from keeping animals for 10 years.

Leighton Martin Collins of Bettws, Newport, repeatedly punched his pet dog after it embarrassed him in front of friends, causing it such serious injuries it had to be put to sleep, a court heard on 11/4/06. Collins pleaded guilty to charges of cruelty to an animal. He was sentenced to 100 hours' community service and he will also have to pay vets' fees and court costs of £1,012.89.

Shaun Andrew Furgusson (24) of Wansford Grove, Hull, pleaded guilty to two charges of animal cruelty at Hull magistrates but before he could be sentenced he fled the court. He was eventually captured and was sentenced on 12/4/06 to four months for the cruelty and to an additional two months for fleeing court. Furgusson, pleaded guilty to causing unnecessary suffering to a dog and failing to ensure it received proper veterinary treatment.

Two dog owners from Blackpool were fined £500 each and ordered to pay costs after admitting causing unnecessary suffering to their Japanese Akita dog. The couple had failed to take the dog to a vet despite her bad skin condition. Duncan and Joanne Norman of Teesdale Avenue, Blackpool, were away enjoying a two-week holiday when RSPCA officers were called to their home. They found the dog locked in a small side alley with a wooden kennel and half a roof - her food and water bowls were empty. The dog had matted hair, overgrown nails, was underweight by almost a quarter of her ideal body weight and had open wounds and bleeding sores on her face and neck. On 13/4/06 Blackpool magistrates decided not to disqualify the Normans from keeping animals as their other pets are well cared for.

James Jackson (33) of Tebay Avenue, Cleveleys was accused of causing unnecessary suffering to a dog. Jackson had his case adjourned to 19/4/06 by Blackpool magistrates.

William (53) and Theresa Fox (52) both of Sycamore Avenue, Washington have been fined and banned from keeping animals after admitting a second charge of cruelty in less than three years – to the same animal. They both admitted causing unnecessary suffering when they appeared before city magistrates on 21/4/06. The court heard that they had a previous conviction for causing suffering in 2003. The couple were also fined £1,500 each and banned from keeping animals for 10 years.



A farmer who took part in the botched DIY castration of his family's pet puppy was given a suspended jail sentence and banned from keeping dogs for life on 28/4/06. Russell Jones (40) his wife Joanna (40) and son Richard (18) all of Hayford Farm, Westbury, near Shrewsbury, had previously been convicted of cruelty charges at the town's magistrates court. The three, who have a poultry farm with 16,000 birds, had denied all charges against them. Russell Jones was found guilty of four offences and was given a three-month jail sentence suspended for two years. He was ordered to carry out 200 hours community work and to pay £7,163 costs. Joanna Jones was found guilty on three charges and was given 100 hours community work, a seven-year ban and ordered to pay £1,000 costs. Richard Jones was found guilty of one charge and was given 80 hours community work, a three-year ban and ordered to pay £200 costs.

Back to Vermin Patrol